Find My iPhone
An easy guide on how to setup "Find my iPhone" or "Find my Mac"
Protect your phone from theft and loss
The Find My iPhone feature is a great way to protect your phone. I have used it many times. My iPhone normally turns up in the car or in the office.
There are 4 main features in Find my iphone
GPS Location
As soon as you enter Find my iPhone, you will see a map with the phyisical locations of all your apple devices
Play Sound
Play a sound from your phone to help locate it.
Lost Mode
Lock your phone and leave instructions for anyone who finds it to be able to return it.
Erase iPhone
If all else fails, you can erase your phone so that a thief cannot get hold of your personal data.
How to setup "Find my iPhone"
1) Setup Find my iPhone
First, you need to have an icloud account. This may have been configured when you first setup your iPhone, but often it get overlooked. Check by tapping the Settings icon and scrolling down to "iCloud".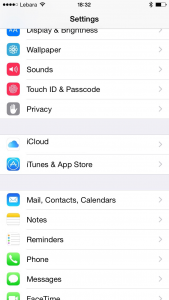 If you do not have an iCloud account you will be prompted to set one up here. An iCloud account is recommended as it also is a great way to keep a live backup of all the data on your phone. Once you are logged in carry on to the next step
2) Turn Find my iPhone on
Tap "icloud" and scroll down to "Find my iPhone"
In the example, you can see that it is switched on. Tap "find my iPhone" to check the settings.
You will see the following screen: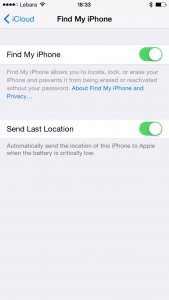 Make sure the "find my iPhone" option is green. I also recommend you use the "Send Last Location" feature too.
3) test using Find my iPhone on the icloud website
The easest way to find your phone is through the find my iPhone feature on the iCloud website. You can also use the app from another iphone or ipad. You will need your icloud username and password for all of these options.
Head to www.icloud.com and log in with your iCloud login in details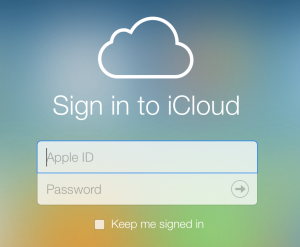 Click "Find my iPhone"
You will need to enter your password a second time, then you will see the GPS locations of your devices.
Click All devices in the top centre of the screen to bring up the list of your devices and select the one you wish to find.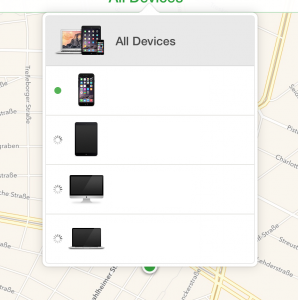 From here you can select your iPhone and test by clicking "Play Sound"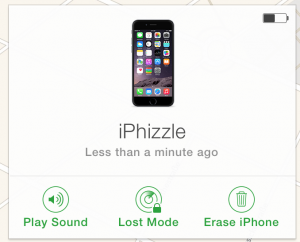 For phone repairs and Mac and iPhone training call (03) 4282911 or visit out site www.mac-ops.co.nz