BYOD Wakatipu High School
High quality laptops for your child
Mac Ops have BYOD Laptops
Bring Your Own Device (BYOD): High Schools all over New Zealand are encouraging students to bring their own laptops to the school learning environment.
While you have choices with regards to the model and price, you do need to consider the operating system, battery life, durability and performance for your child's laptop.
We can help you navigate your local schools' BYOD specifications and make recommendations.
Pre-purchase consultation
Computer delivered in store
Quick data transfer from the old device
Computer set-up with our team
Big range of accessories available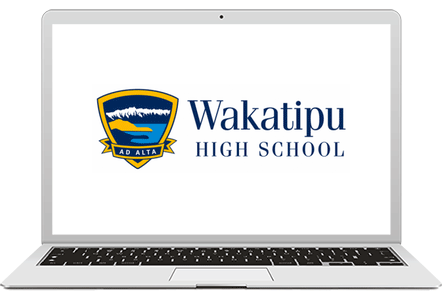 Laptop Specifications for Wakatipu High School in 2021
Minimum Specifications
Recommended Specifications
Form Factor
Laptop
Laptop
Screen Dimensions
11 inch
13 inch or greater
Operating System
Windows 10
Mac OS X 10.14 (Mojave)
Windows 10
Mac OS X 10.14 (Mojave)
Browser
Google Chrome
Google Chrome
Wifi
Dual band 802.11ac
Dual band 802.11ac
Battery Life
6 hours
8+ hours
Age
Less than 3 years old
Less than 1 year old
Q&A for BYOD
In 2020 some 300 + students will be starting in the new intake of Year 9 at Wakatipu High School. The High School has recently issued some information about Laptop / Device BYOD specifications and requirements. We wanted to help parents understand this area a little more if they have any questions and or need support. Mac Ops is a local Queenstown Tech Store located in Camp Street who sells new and or refurbished computers and sees a lot of broken laptops from students, so we know enough to help out new WHS students and parents.
What is BYOD and what does it mean for my child and I?
Bring your own device BYOD allows students to choose which Laptop they want to bring to the learning environment at High Schools. BYOD opens up the opportunities for students and parents to have more choice of which laptop to consider for the high school environment years.
What do I need to consider when purchasing a laptop under the BYOD for my child?
Most schools are proactive with minimum specifications of a laptop. They provide these specs as a guide so that the students device can operate effectively for things like battery life and software / operating systems. If a laptop is too old it may struggle to provide a full day without charge for example and or not function correctly on the Wifi protocols of the school which provides security.
What if my Childs subject change and they need a different laptop- how do I future proof their laptop purchase now?
We know one thing for certain – your child's learning will change and they will want to try different subjects. What this means is that you may need to update their laptop during the high school years to a different model with different specs and or look to purchase a broad performance laptop now. This suggests that an entry to mid tiers laptop would be wise for the first purchase and this will not 'Over Invest" in the first high school laptop.
What laptops you would recommend?
There are 2 performance areas of a laptop that can not typically be upgraded after you purchase, but these are the 2 more important considerations for a laptop your child may use. They are RAM ( 4GB / 8 GB / 16GB and higher), the higher the RAM the more processing capacity it has – ideal mid ground is 8GB RAM. The other is storage. Typically 128GB / 256 GB / 512 GB or 1 TB – this is where folders, documents, assignments and videos / photos are stored. For the school environment, most documents are now able to be stored in the cloud – like Google/ iCloud / DropBox etc so storage on the device is changing to the point where it is possible for a 128GB storage laptop suiting a student. However, if the student is needing the laptop to save data, heavy files like videos, photos for their subjects, then a minimum storage should be 256GB and or 500GB. Our son is starting at WHS in 2020 and we are lining up to get him a MacBook Air as it is light and can do most functions – we have decided for our own reasons to not "overcook" and over invest in his first serious laptop just yet, as we feel his choice of subjects will change in year 12 and 13, so likely we will provide him a refurbished MacBook Air with 128 SSD hard drive and 8GB RAM for the 2020 year.
Screen size?
We recommend 13-inch screens for students. 
Apple Vs Windows Laptops?
We do specialize in Apple, however, you cant really beat windows laptops for some functions in the office suite if you need excel, word, powerpoint. Apple typically has benefits to users who want to do some creating, editing and enhancing of images. Macbook airs are lightweight and very functional for emails, web surfing and documents etc, where as the MacBook Pro is typically more powerful in the RAM and processor which helps editing of photos, videos etc.
As a computer repair store what are the typical repairs you see from Students
That's a good question, as we do see student laptops come in for broken screens, new batteries, and or the worst is liquid damage to the laptop. We can repair most of these issues but it seems the closer the student is to submit a critical assignment the more laptops we see, and the hardest issue to repair is the liquid damaged laptops. It is important to advise to parents at this stage, that the more popular and well known a model of laptop is. it then typically provides us more access to parts and have the confidence to repair if needed. if a laptop manufacturer is not well known then it is a risk about the repairability of a laptop. Apple, Microsoft, HP, Acer, Dell, ASUS, Toshiba, Samsung, Chromebook are all well known and popular models.
Any other things to consider when purchasing a laptop for students?
Our view is things will change, it may not be possible to get a laptop that will suit your child for the entire high school learning experience as they may alter their subjects. If you have a model that is robust, has 8GB of RAM and a minimum of 128Gb of Storage you have given them the best chance to succeed in their first few years of high school. If you need help give us a call and or drop-in.