Fast, Quality, iPhone Repairs
New Zealand's most trusted independent iPhone repair specialists
Call 0800 Mac Ops or select an iPhone repair below
1 Hour iPhone Repairs
In most cases our team of technicians can complete your iPhone repair in 1 hour.

fast iphone repair
1-hour iPhone repair in-store from a service professional

fast iphone repair
Same day FREE courier return
fast iphone repair
Guaranteed fix and warranty on parts and labour

fast iphone repair
Trusted, Licensed, Second-hand Goods Dealership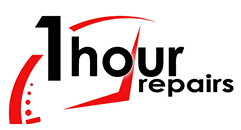 In Store iPhone, iMac & Macbook Repairs
at 27 Rees Street, Queenstown.
For many types of repairs we are able to provide a 1-hour turn-around service.
All prices include fitting (labour) and GST.
Drop in or call us to make an appointment – 0800 Mac Ops

Courier iPhone Repairs
from any location.
1. Choose the repair you require from the menu above.
2. Make payment using paypal, credit card, or bank transfer
3. Print or write out form and include it with your iPhone or Mac when you courier it to your closest Mac Ops Branch.
4. We fix your phone and courier it back to you on the same day we receive it. Clear instructions are included once you have place an order.
5 stars! – I had some tech issues with my computer, these boys had them sorted within 24 hours! Effective, professional and efficient. Our time is precious and I only get frustrated at my computer when it's not running 100%. If you don't want to mess about and want a straight-up answer (even for computer geeks) You MUST use Mac-Ops. 5++ boys, keep it up!
iPhone fixed in less than 5 minutes and for a great price. What more can you ask for!
Independent Repairs
As we are independent it is important to understand that by working on your device we will void any remaining manufacturer's warranty.
If your device is under warranty then we recommend contacting the manufacturer first.
If your device is produced by Apple you can check your warranty status at:
http://selfsolve.apple.com
New Zealand's best quality iPhone repairs.

Our experienced iPhone repair specialists aim to make your phone as good as new and get it back to you as fast as possible.

We offer 1 hour iPhone repairs in store and free next day courier service on internet orders.

Not all parts are the same. With our experience repairing thousands of iPhones we have acquired the best quality parts and offer a 3 month warranty on all iPhone repairs.

Check our Facebook page and see what our customers think.
all prices include GST, Fitting and Return Courier (if required)
We fix all models of iPhone. iPhone repair, iPhone 4 repairs, iPhone 4S repairs, iPhone 5 repairs, iPhone 5S repairs, iPhone Button repairs, iPhone battery replacements, iPhone speaker repairs, iPhone screen repairs, iPhone cases and accessories and much more.
Visit www.mac-ops.co.nz to see the full range of our services.
Customers are responsible for their own data. While it is very unlikely that a repair will cause you to lose data, it is a good habit to keep a backup. We have written a guide here: https://mac-ops.co.nz/backup-your-mac-or-iphone/.