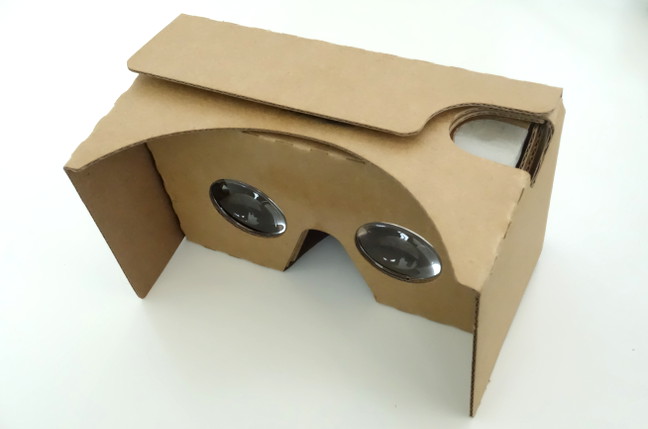 Google Cardboard Headset
$30 at Mac Ops Queenstown
We now have the new google cardboard headset in stock. This is compatible with both iPhone and Android phones.
What is Google Cardboard?
The Google Cardboard is the cheapest VR headset solution available right now. It is basically a shell with 2 lenses. You fit your smartphone in and use one of the many available apps.
The two lenses each show a slightly different stereoscopic image so that you get a real immersive 3D view. The gyros in the phone are used so that when you move your head, you look around within the game or video you are playing.
What Can I Do With It?
At the moment there are VR games and 3D immersive videos available for VR headsets through the app store.
Here are our favourite in the shop right now:
Moor Ente
A German made version of duck hunt. Look around by moving your head and shoot the ducks with the trigger on the headset
Dive City Coaster
Dive make a few VR experiences. This on is a roller coaster ride. Try not to get dizzy as you look around.
Buy you Google Cardboard headset now
Buy now for $30.
Pick up in-store or order online.
Visit our new shop at 27 Rees Street, central Queenstown

Click map for directions