New Zealand Drone Buying Guide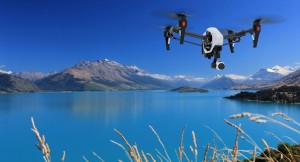 What are you using your drone for?
We wrote the New Zealand Drone Buying Guide to help you choose the right drone for your requirements:
Photographers and Film Makers
In the past a helicopter was required to get aerial shots. These days drones are replacing helicopters and are being used by everyone from the TV and Film industry to real estate agents and wedding photographers.
For a high quality stable image a gimbal is recommended. It is a clever mount that uses gyroscopes to keep the camera steady when flying.
Our most popular drones in this category, are the DJI Phantom series.
At $2699 the DJI Phantom 4 Professional is the best value for money. It can film at 4K, has GPS assistance and a gimbal.
First person view pilots.
FPV is a fun way to fly. The view from the drone is streamed instantly to your smart device or VR goggles. You will need a suitable drone with low latency and either a smart phone or goggles.
FPV users often prefer not to use a gimbal as it can make you feel a little removed from the action.
A great FPV drone is the Parrot AR Bebop
Drones and the law
Is it legal to use the drone in the way you want? click here for more information on the current New Zealand drone laws
Compatibility 
Are you hoping to use some of your existing equipment with the drone? Smartphones and tablets can be used for viewing footage in realtime. If you are on a budget and already own a go pro, you can spend your money on the drone and attach your existing GoPro.
If you already own a GoPro, you could buy a drone for half the price and simply attach your GoPro.
We sell options with or without Gimbal:
DJI Phantom for GoPro (no gimbal)
DJI Phantom for GoPro (with gimbal)
---
---
For more drone news and on using your Mac and iPhone, check out our blog www.mac-ops.co.nz/Blog,
For drone sales, phone repairs and Mac and iPhone training call (03) 4282911 or visit out site