Description
The new Osmo Mobile 3 is foldable and incredibly convenient, Osmo Mobile 3 is the perfect on-the-go companion for shooting with a smartphone. Control this 3-axis gimbal with a single hand. The combo comes with an Osmo Carrying Case and Osmo Tripod Grip.
The new Osmo Mobile 3 is awesome.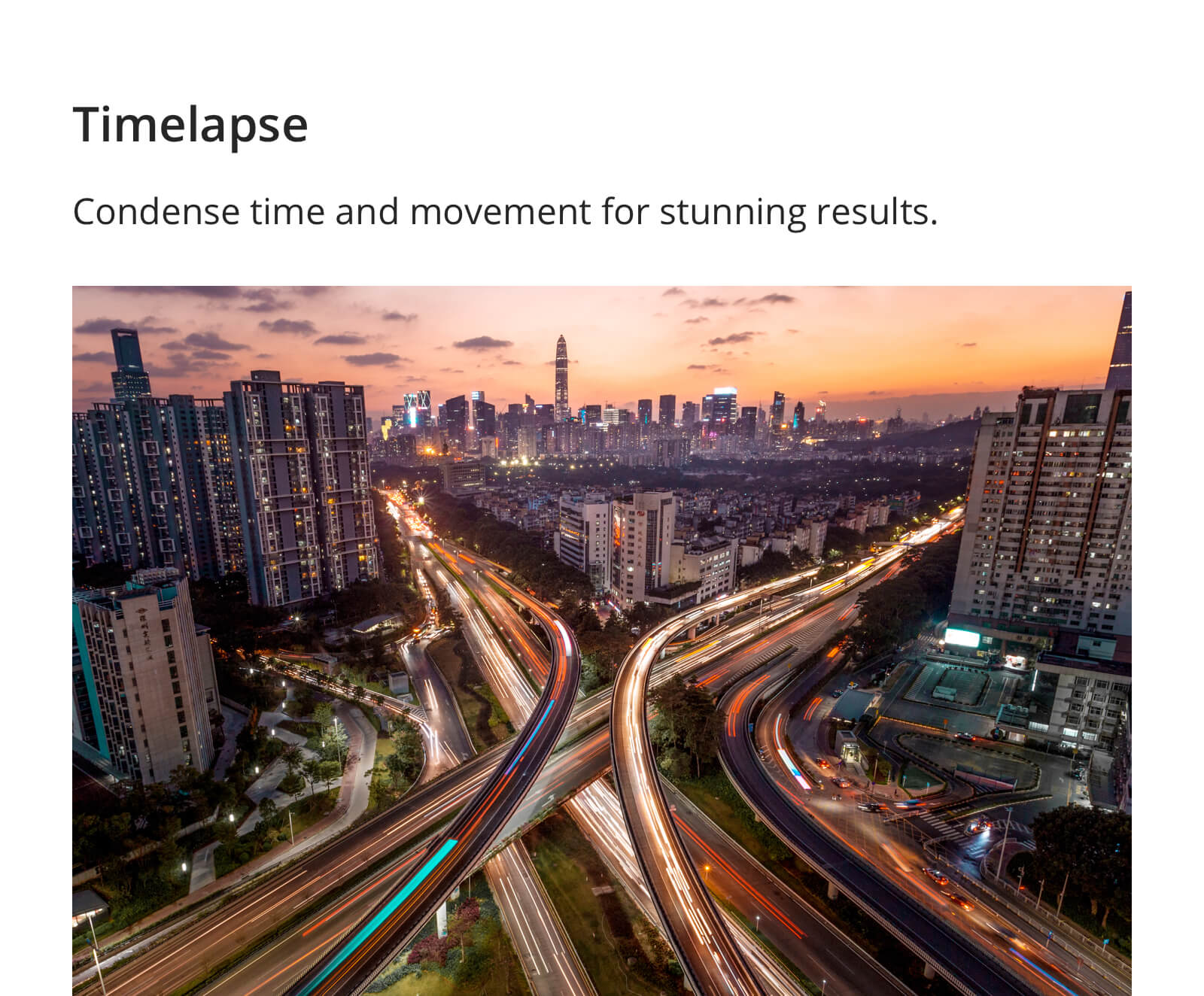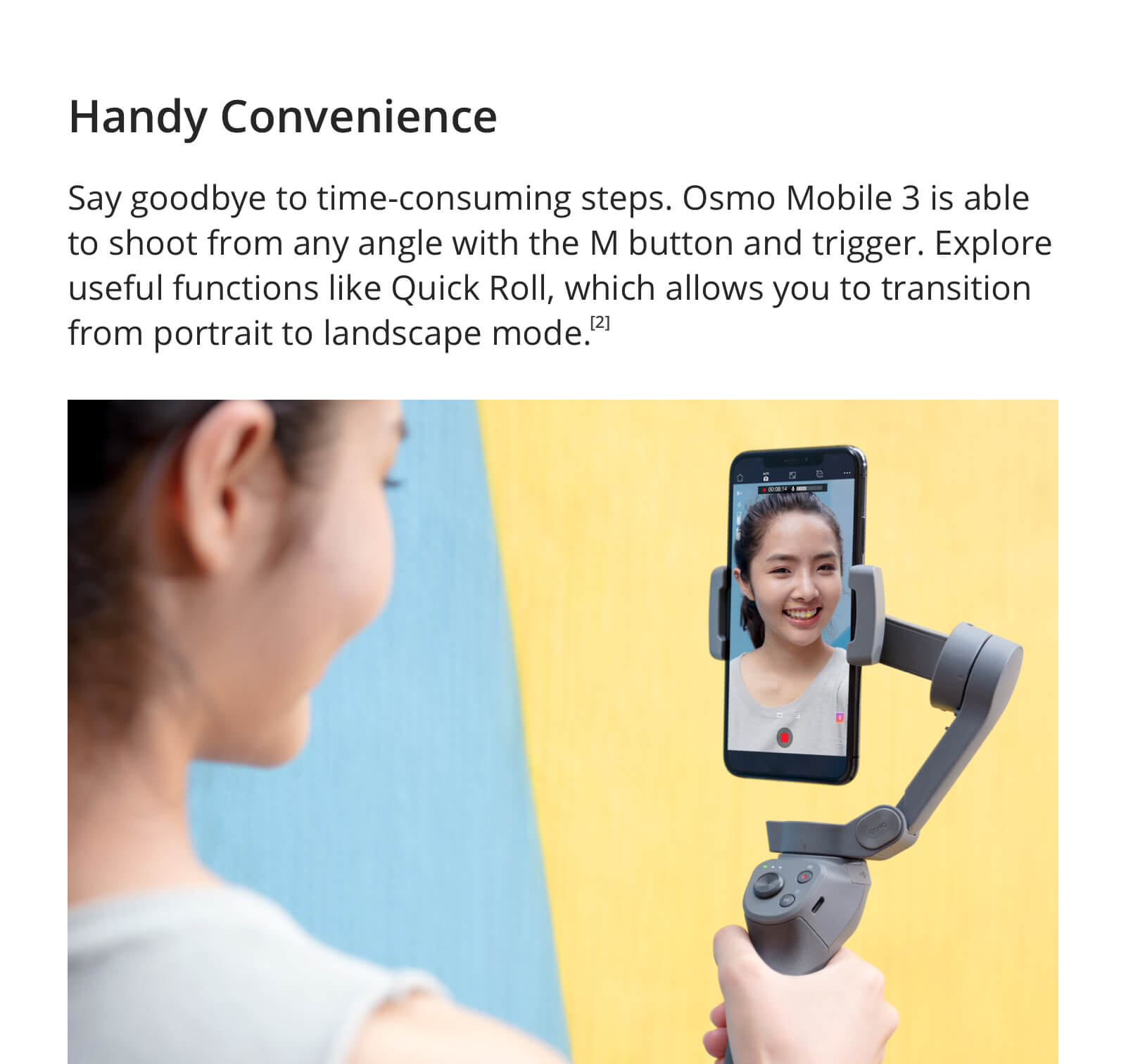 [1] Slow Motion is currently only supported by iOS devices.
[2] You can also transition between portrait and landscape mode by rotating the roll axis manually.
[3] Activate this function in settings. By default, if you press the M button once, you can quickly switch between taking a photo and recording a video.